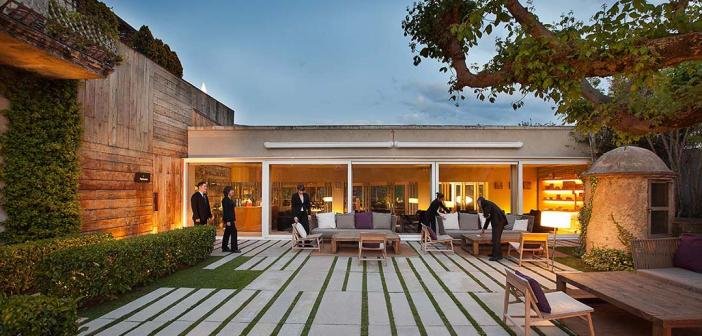 Top 5 restaurants all around the world
1
1) El Celler De Can Roca:
This is the top ranked restaurant in the world. This award has been given to the restaurant by the magazine 'Restaurant'. In 2011, 2012 and 2014 it was also named the second best restaurant. Whereas two times in 2013 and 2015 it has been named the best restaurant globally. It was established in 1986 Girona, Spain. It has a seating capacity of 45 people. Its major specialties are the cuisines of the Catalan region of Spain.
2) Osteria Francescana:
The Italian restaurant was established in 1995. It majorly focuses on Modernist cuisine. It is located in Modena, Italy. It is the second best restaurant in the world in 2015, whereas it also enjoyed the third spot both in 2013 and 2014. It was rated 3 stars. For Italian cuisine it is the best restaurant.
3) Noma Restaurant:
In 2015 ranking by Restaurant magazine it is ranked the 3rd best restaurant in the world after Roca and Francescana. It was established in 2003. This restaurant specializes in the New Nordic cuisine. It is located in Copenhagen, Denmark. It recently dropped its rating else it was the best restaurant on the planet for four years. From 2010 to 2012 and then in 2014.
4) Central Restaurant:
The restaurant is situated in the capital city of Lima, Peru; established in 2008, it specializes in Contemporary Peruvian food. It is at number 4 in the best restaurant globally. Also, it is the best Latin American restaurant. It faced a big controversy when the mayor of Lima locked down the restaurant as it was located in a residential area, but later due to a court order it restarted its operations.
5) Eleven Madison Park:
The American restaurant is at number five, according to the 2015 rankings of global restaurants. It is situated in the New York city, USA; established in 1998, its specialty is Contemporary American cuisine. It has a seating capacity of 80 individuals at a time. The restaurant has won several award for its hospitality and quality of food.