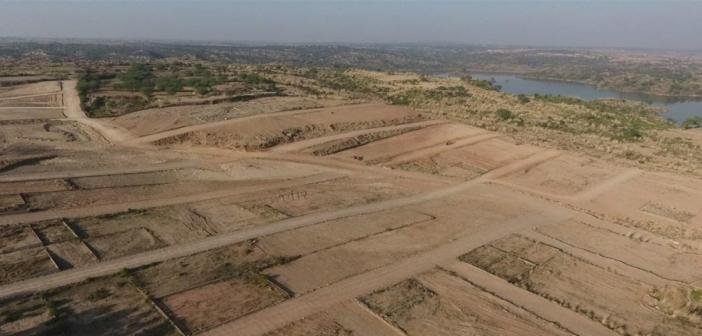 Rudn Enclave Rawalpindi- Mega Housing Scheme
1
While investing in a residence, people tend to look at a lot of factors. And why not? The kind of lifestyle you choose stays with you for a long time. You become associated with it. Therefore, every person tends to opt for a luxurious lifestyle which could give them ease and comfort. The real aim is to get value in return for money. This value is often measured by the number of facilities that the housing society is offering. It can also be measured by the kind of living space and area it is providing
To cater to all the needs of people regarding their modern and upgraded lifestyles, RMRSCO (Pvt) Limited has come up with a mega project- Rudn Enclave Housing Society. Rudn Enclave Housing Society is a master plan located in central Rawalpindi.
Location:
Rudn Enclave Housing Society is based in Rawalpindi. The exact location is Adyala Road Rawalpindi. This is one of the prime locations in the city. It hosts a lot of other modern housing societies as well. Moreover, this central location ensures that future residents can travel to and from their houses anywhere in the city easily. It can be accessed through various popular routes of Rawalpindi. It has several entrances as well.
Features and Facilities:
Rudn Enclave Housing Society is a mega project of Rawalpindi. The builders and developers have taken into consideration the needs and demands of the residents. While investing so much into a residence, people tend to look at the features and facilities being provided. Therefore, Rudn Enclave Housing Society is built on international level standards and will be providing top-class facilities to future residents. Rudn Enclave Master Plan aims to provide the following amenities:
Secured and safe Housing Scheme. All the gates of the Housing Society will be well guarded, to provide safety to the residents.

Huge playgrounds are also a part

of the plan

. Children can spend their time playing, and learning new outdoor activities without any hassle of going too far off places.

Shopping malls will also be introduced. These modernized malls will help the residents to shop for their necessities, from within the Housing Society. They can avoid the hassle of travelling to other places in search of their basic necessities.

Civil utilities will be a top priority. They will be provided without any delay and interruption

High-end restaurants are also a part

of the plan

. You can enjoy fine dining within the housing society.

Theme based

parks

, particularly for entertainment purposes will also be introduced.

Mosques and educational institutes are also a part

of the plan

.
All the above-mentioned facilities aim at providing ease to the investors and residents. They can enjoy and avail all the services within the Housing Society.
Various Categories of Plots:
Rudn Enclave Housing Society will be hosting several kinds of plots. The interested investors can book themselves residential plots, or commercial plots. Further, farmhouse plots are also available.
Residential Plots:
The residential plots have been planned with beautiful infrastructural facilities. These plots range in size all the way from 5 Marla to 1 Kanal. You can book your luxurious dream house of your own desired size.
-Commercial Plots:
Because of the prime location, Rudn Enclave has a huge prospectus for commercial plots as well. The commercial plots range in size from 4 Kanal to 8 Kanal. Separate blocks for residential and commercial areas will be designed. Executive blocks will be specifically for residencies, while other blocks will be designed for commercial activities.
Farmhouse plots:
One of the most unique features of Rudn Enclave Mega Project is that it will also host several farmhouse plots. Interested investors can buy huge farmhouses. The location of Rudn Enclave Rawalpindi is surrounded by lush green plantations. This makes the location ideal for farmhouses. Also, it will be beneficial for the residents as they can enjoy farmhouse facilities within the housing society. Farmhouse plots range in size from 4 Kanal to 8 Kanal.
Bookings and installments:
The project Rudn Enclave Housing Society is under construction. Around 25% of the construction has been completed. The professional team of builders and developers aim to finish the project soon.
Bookings are open for interested residents and investors. Several installment plans have been introduced by the associated teams. An easy installment plan will ensure that people do not have to pay huge amounts of money altogether. Instead, they can choose one of our installment plans, and book a luxurious plot for themselves.
Total Area and Legal Status:
Rudn Enclave Housing Society is spread over an area of around 3000 Kanals. The widespread area is home to several categories of blocks.
Rawalpindi Development Authority (RDA) is processing the NOC of the Rudn Enclave. The official NOC is not issued right now, but it is expected soon.